COVID-19 Update - 2020 season canceled
Published: June 14, 2020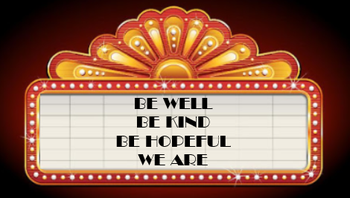 Dear friends of ETC,
Due to the extreme uncertainty surrounding the ever-evolving COVID-19 situation in Monroe County, the Board of Directors has unfortunately decided to cancel the remaining shows ETC had planned for the 2020 year.
We all want to stay safe and healthy, and since performing live shows with speaking, movement and singing in an intimate venue is a higher-risk activity than many others, we are following the best guidance and advice currently available from the experts on the data.
We'd like to thank everyone for your continued support of Everyone's Theatre Company, Inc. We are hopeful that we will be able to mount our planned productions in spring and fall 2021.
In good health, ETC Board of Directors
« View All News